凯工厂
KY High Quality Production Process
Taiwan
Founded in 1964, Kyang Yhe Delicate Machine Co., Ltd. is located in Taoyuan. Taiwan KY covers an area of about 4,080 square meters and has an annual output of about 600 sets needle loom. With more than 50 years of experience in R&D and manufacturing of needle looms. Project research and development based on the international market demand and tacit cooperation between customers, tailor-made exclusive products for customers, and cooperation with well-known manufacturers such as H&M, ECL Elastic, Paiho Group.
中国
公司成立于2000年,广靖广晋晋机械技术(上海)有限公司。,Ltd。占地面积约13900平方米。广济(上海)拥有大型工厂区,完整的生产和加工设备,年生产能力为800套针织机。东莞市康烨更名为彭元工业股份有限公司。,Ltd于2018年。它占地面积约2200平方米,针织机的年生产能力约为1200套。
质量政策
Kyangyhe's quality policy is to ensure perfect service, excellent quality, and never-ending R&D innovations.
For our clients worldwide, Kyang Yhe does the best to provide excellent needle loom machinery and its related services to strengthen our long-term mutually beneficial partnership.
kyang yhe专注于我公司各方面的平等热情,建立完善的企业文化,质量优势,永无止境的研究,开发和改进。我们的目标是为客户提供全面的满意度。
Kyang Yhe仔细选择了优质的供应商以获得质量保证。我们承诺通过在我们的过程中提高每个小型方面,向客户提供优质的机器和服务。
kyang yhe最好的品质。同时,ERPAND其他管理系统适用于完整的材料和过程管理。
生产过程
Production status
After receiving orders confirmed by the business unit, the production management will review the contents of the orders again and confirm the status of the materials according to the R&D bom table. After production orders are transferred, the production will be arranged; the assembly personnel will pick up the materials according to the material details form and establish the schedule for the production schedule. Line production and quality inspections do control the production schedule.
生产质量检验
According to the "Product Shipment Inspection Report" before the shipment, the completeness of the machine components is checked, and after the technicians review and test the machine smoothly and no problem, arrange follow-up shipment and packaging with the business unit, or arrange the customer to the factory. After the inspection machine arranges shipments.
画廊
SEARCH
Menu
最佳销售
Weaving Machine | Textile Machinery Manufacturers - Kyang Yhe (KY)
Based in Taiwan, Kyang Yhe Delicate Machine Co., Ltd. is one of the leading textile machinery manufacturers since 1964.
188宝金博送彩金Kyang Yhe(KY)工业纺织机器旨在提供优质纺织针织产品,如弹性磁带,丝带磁带,安全带,行李箱,钩子和循环等。它们的纺织品设备具有富有成效的,高速,易于操作。它包括针织机,织机,标签印刷机,编织织机机器等。
Kyang Yhe (KY) has been offering customers high quality textile machinery since 1964. Both with advanced technology and 56 years of experience, Kyang Yhe (KY) makes sure meet customer's demands are met.
---
热产品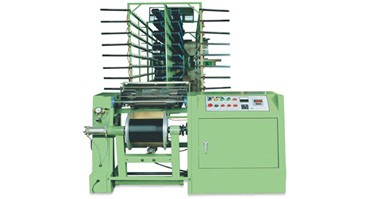 Warping Machine series of products
The warp yarn machine can be used to supply a horsepower drive wheel with...
Read More